Michigan State vs. Penn State
Friday,

Nov

24

, 2023

7:30 PM
About the Event
ON SALE NOW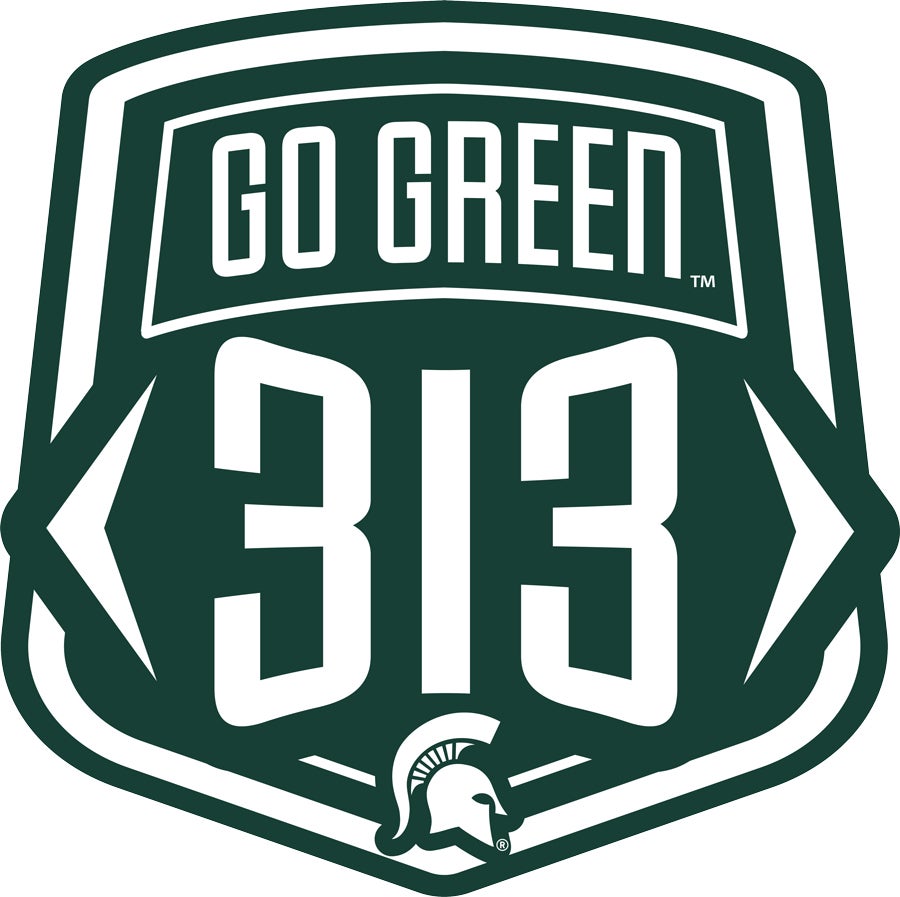 Michigan State-Penn State Football Moves To Black Friday At Ford Field
Thanksgiving weekend will be full of action at Detroit's Ford Field, with Spartan Football joining the Detroit Lions and MHSAA (Michigan High School Athletic Association) for four straight days of football. In collaboration with the Big Ten Conference and the conference's broadcast partners, Michigan State will close the 2023 regular season by hosting Penn State at Ford Field in a primetime showcase on NBC, and streaming on Peacock, on Friday, Nov. 24 at 7:30 p.m.
"This is a unique opportunity, for both our football program and our fan base, to play a Black Friday game at Ford Field," said MSU Vice President and Director of Athletics Alan Haller. "Southeast Michigan is home to 100,000 alums, nearly 50 percent of our student body and countless more Spartan fans. Our men's basketball team has experienced tremendous support in Detroit, both at Ford Field and Little Caesars Arena, and we're excited to bring Spartan Football to our fans in the Motor City. The city is important to our mission not only as an athletic department, but our entire University. We anticipate that the experience will be so much more than a football game for our Spartan faithful.
"The decision to move a home game out of Spartan Stadium was given careful consideration, as we understand the impact it will have on some fans. As a community partner, we recognize home football brings benefits to the entire Mid-Michigan area. The fact that this game falls on a holiday weekend Friday increased our willingness make the move. I believe our season ticket holders still have a strong collection of home games highlighted by Michigan and a premier non-conference game against Washington, with a total of six home games just as we had in 2021."
Spartan Fund donors and 2023 football season ticket holders will have the opportunity to purchase tickets in Spartan Fund donor priority order. The game at Ford Field will be sold as a standalone contest, with details, including on-sale dates, to be announced in the near future. Season ticket holders and student season pass holders who have already paid for the 2023 ticket package will be refunded for tickets and parking to the previously scheduled game vs. Penn State at Spartan Stadium. There will be designated sections in the lower bowl for Michigan State students, with priority going to 2023 student season pass holders.
"This is an exciting opportunity for our program to play in prime time on a holiday weekend," said MSU head football coach Mel Tucker. "Our players will be able to compete in an NFL environment while being showcased in the national spotlight. I'm looking forward to our fans creating a loud atmosphere and giving us a home-field advantage at Ford Field."
The Big Ten Conference approached Michigan State about the athletic department's willingness to consider moving the final game of the regular season to a national television window on Friday night, and the potential of moving the contest from Spartan Stadium to Ford Field. Michigan State presented the idea to Ford Field, who quickly expressed a willingness to accommodate the move. The two groups were able to quickly and efficiently work through event details. Michigan State also consulted with the MHSAA as the football state championships will be moved from Friday and Saturday of that weekend to Saturday and Sunday (Nov. 25 & 26).
"Moving a game to Ford Field requires significant cooperation among different organizations," explained Haller. "The Detroit Lions have been exceptional to work with and were on board right away to facilitate this move. Over the years, we've had the opportunity to work with their staff on different events, and our existing relationships allowed us to move quickly through this process. I'd also like to give a tremendous thank you to the MHSAA for their flexibility and willingness to adjust their championship schedule. They too have been an outstanding community partner for quite some time. Through cooperation and ingenuity this will be a memorable holiday weekend of football, benefitting the Detroit Lions and Ford Field, Michigan State University and Spartan Football, the MHSAA, and most of all the city of Detroit."
"We are thrilled to be partnering with the Big Ten Conference to host a game at Ford Field," said Detroit Lions President and CEO Rod Wood. "Thanksgiving weekend in Detroit is synonymous with football and being able to add a marquee Big Ten game only elevates the weekend. We are proud to be hosting NFL football, Big Ten Football and the Michigan high school football championships in downtown Detroit and look forward to the energy and excitement of the holiday weekend. The Detroit Lions and Ford Field are committed to growing the game and the football community throughout the State of Michigan."
"The MHSAA has enjoyed a long relationship with two of our best partners, Michigan State University and Ford Field," said MHSAA Executive Director Mark Uyl. "Our athletes have incredible experiences both on the Michigan State campus and Ford Field with our championship events. Given the unique opportunities of this fall, the MHSAA was proud to play a small part in making the puzzle work with Ford Field, Michigan State Athletics and the Big Ten Conference, while still preserving all eight of our games on Thanksgiving weekend at Ford Field."
"The Big Ten Conference is thrilled that Michigan State will be hosting Penn State at Ford Field in prime time on NBC," stated Big Ten Commissioner Tony Petitti. "We are incredibly grateful for the collaboration between our member institutions, broadcast partners, Ford Field and the Detroit Lions to provide this unique opportunity and incredible exposure for our student-athletes on Black Friday."
The last appearance for the Spartans in Detroit was a 30-17 victory over Florida Atlantic on Sept. 11, 2010, at Ford Field, when FAU moved its home game back to Michigan while still controlling ticket sales and marketing of the contest. Prior to that, MSU's last appearance in downtown Detroit was Oct. 27, 1944, when Coach Charlie Bachman led the Spartans to a 32-0 victory over Wayne State in a contest played at University of Detroit Stadium.
Getting to the Game

Open

Open

Traffic:

- Guests attending the game should plan to arrive early. Plan your route to Ford Field with the MDOT MiDrive map that shows construction around town and options to see live cameras and traffic.

Public Transportation:

- Looking to save some steps but parking is a little further from the stadium? Check out The People Mover and Q Line as both will be in operation before and after the event.

Gates

Open

Open

Gates:

- Gates will open to the guests at 5:30 PM.

- To find out which entrance is closest to your seat, click here.

Student Entrance:

- Follow the MSUFCU signs to the student entrance at Gate C and get your wristband

Food & Beverage

Open

Open

Food:

- Ford Field provides visitors with a wide variety of delicious and healthy food options. For more information, click here.

- Levy will feature a Michigan State favorite, Melting Moments Ice Cream, for this game!

Beverage:

- Levy Concessions provides a variety of Beer, Wine and Liquor.

- CocaCola is the official beverage partner of the Detroit Lions and served at Ford Field.

Parking

Open

Open

Parking is $50 in Ford Field lots. Click here for more parking information.

Ford Field is located at 2000 Brush St, just south of I-75 (Fisher Freeway) and directly across Brush St from Comerica Park. Please be sure to check out some alternative routes to get to Ford Field, along with the traffic updates.

Pre-purchase parking here.

ADA Parking

All Ford Field Parking Facilities are ADA compliant. The reserved spaces are for use by guests that have the appropriate accessible parking permit and a state-issued license plate or sticker. Accessible parking spaces will be available on a first come, first serve basis on event days in Lot 4 (Located just north of Ford Field, east of Brush and south of Montcalm) and the Ford Field Parking Deck (on St. Antoine off of Madison). The accessible drop-off and pick-up areas are located on the corner of Montcalm and Brush near Gate B. Please be patient as street closures and shuttle buses may impact those areas.

ADA Information

Open

Open

ADA parking is available in the Ford Field Parking Deck. All parking is available on a first come, first serve basis.

Wheelchairs are available from the Guest Services locations inside of each entrance if guests need assistance.

AMERICAN SIGN LANGUAGE (ASL) INTERPRETERS

Guests requiring special ADA accommodations including American Sign Language (ALS) interpreters for Ford Field shows/events and concerts should email Guest.Services@Lions.nfl.net no later than three (3) weeks before the day of the show or event for appropriate accommodation purposes. Thank you for your cooperation.

FAQs

Open

Open

CAMERA POLICY:

- Small personal cameras are allowed

- GoPro/video cameras of any type are not allowed

- No selfie sticks, tripods or monopods

- Camera bags and cases are not allowed

- Cameras with lenses over 5" are not permitted


If you do not see the answer to your question please email us at: Guest.Services@lions.nfl.net

Please visit any of our Guest Services locations at Gates A & G to report any unruly behavior, equipment (seat) malfunction and/or questions, comments or concerns.


Ford Field Guest Services booths provide information and services including:

- General Information/Report Problems

- Lost Parent Program (Child I.D.)

- Comment & Suggestion Forms

- Missing Item Forms

SMOKING AND VAPING:

Smoking & vaping is not permitted inside of the stadium including all seating areas, restrooms, clubs, bars and suites and is cause for immediate ejection. In compliance with the smoking ban, smoking & vaping is only allowed in the following outdoor location: Gate D Level 1 near Section 127.

Are portable cellphone chargers permitted?

Portable cellphone chargers will be permitted upon passing inspection into the stadium. We ask that portable chargers are not excessive in size and do not exceed the size of the largest smartphone.

Nursing Mothers

Breast Pumps are permitted in the stadium after inspection. Medically necessary bags or bags that are built into the breast pumps are permitted after inspection. Otherwise, the only type of bag allowed are those outlined in the clear bag policy here.

Parking

All Ford Field controlled lots will be first come first serve on event day. Feel free to visit www.parkwhiz.com to pre-purchase parking in the area.

ADA Parking

All Ford Field Parking Facilities are ADA compliant. The reserved spaces are for use by guests that have the appropriate accessible parking permit and a state-issued license plate or sticker. Accessible parking spaces will be available on a first come, first serve basis on event days in Lot 4 (Located just north of Ford Field, east of Brush and south of Montcalm) and the Ford Field Parking Deck (on St. Antoine off of Madison). The accessible drop-off and pick-up areas are located on the corner of Montcalm and Brush near Gate B. Please be patient as street closures and shuttle buses may impact those areas.

Merchandise

Get your game day gear at the Lion Supply stores and locations throughout the stadium, while supplies last.

Ford Field Code of Conduct

Open

Open

The following guidelines have been established for guest behavior:

- Please restrict movement in the seating area during game action.

- Sit only in your ticketed seat and show tickets to a Ford Field representative upon request.

- Never take matters into your own hands. To report a problem or unruly fan contact the nearest Ford Field representative if any incident arises

The following actions may lead to ticket revocation, ejection and/or arrest:

- Displaying inconsiderate or otherwise inappropriate behavior towards others.

- Behavior that is unruly, unhealthy, disruptive or illegal in nature.

- Using foul or abusive language or obscene gestures.

- Intoxication or other signs of alcohol or substance impairment that results in irresponsible behavior.

- Interference with the progress of the concert including throwing objects onto the stage.

- Violating the no smoking policy. As a reminder, smoking and vaping is strictly prohibited inside of the stadium. This includes the use of electronic cigarettes, other vaping devices, marijuana (including prescription) and all other tobacco-related products. Violators found smoking or chewing/spitting tobacco inside of the stadium are subject to immediate ejection.

- Attempting to access areas without the proper ticket and/or credential, or misuse of tickets and/or credentials, or sitting in a seat other than your assigned ticket location.

- Failing to provide a ticket and/or seating information to a Ford Field representative upon request.

- Wearing obscene or indecent clothing.

- Damaging or destruction to the building or property surrounding Ford Field including the parking areas.

- Failing to follow the instructions of Ford Field representatives.

- Offenses against anyone including players, coaches, officials, opposing team fans and staff will not be tolerated including foul language, racial slurs, verbal abuse, or throwing objects.

- Interference with the progress of the game.

- Sale, promotion, exchange or giveaway of unauthorized handouts, items or goods.

We appreciate your cooperation in making Ford Field an enjoyable, safe and friendly experience for all!

Prohibited Items

Open

Open

Click here to view the prohibited items for this event.

Clear Bag Policy & Prohibited Items:

- In accordance with NFL Security Guidelines, the only bags, packages or containers permitted to be carried by fans in Ford Field are as follows:

- Bag that is clear plastic, vinyl, or PVC and does not exceed 12" x 6" x 12"

- One-gallon clear plastic freezer bag (ziploc bag or similar)

- Small clutch bag, camera and binocular cases, not exceeding 4.5" x 6.5", with or without a hand or strap

- Exceptions may be made for medically necessary items after proper inspection

Ford Field Pro Tips

Open

Open

- Looking to save some steps but parking is a little further from the stadium? Check out The People Mover and Q Line as both will be in operation before and after the event.

- Worried about your phone losing power? We got you covered! Charging stations are located around the concourse at Sections 100, 112, 127, 133, 225, 236 Comerica Gridiron Club (Level 3), South Club & all suites.

- We recommend staying hydrated with water throughout the event. Please note that outside beverages and reusable water bottles are not permitted into the stadium on event day.

- Visit our Lions Loyal Marketplaces located at section 100 and 120 for possible shorter concession lines since they offer grab n go service! We feature other grab n go concessions at Sections 112, 113, 115, 117, 119, 226, and 234.

Student Entry

Open

Open

- Students must enter through Gate C with student ID and digital ticket.

- Students will receive a wristband upon entry. This wristband will grant access to the student section inside Ford Field.

- Please click here for student entry diagram