Public Parking
Parking facilities adjacent to Ford Field and Comerica Park are available during games and events on a first come, first serve basis.
Access to parking facilities is generally three hours prior to kick-off. Vehicles will be directed into spaces and reserving spaces is not allowed. Tailgating and re-entry access is prohibited in parking facilities adjacent to Ford Field.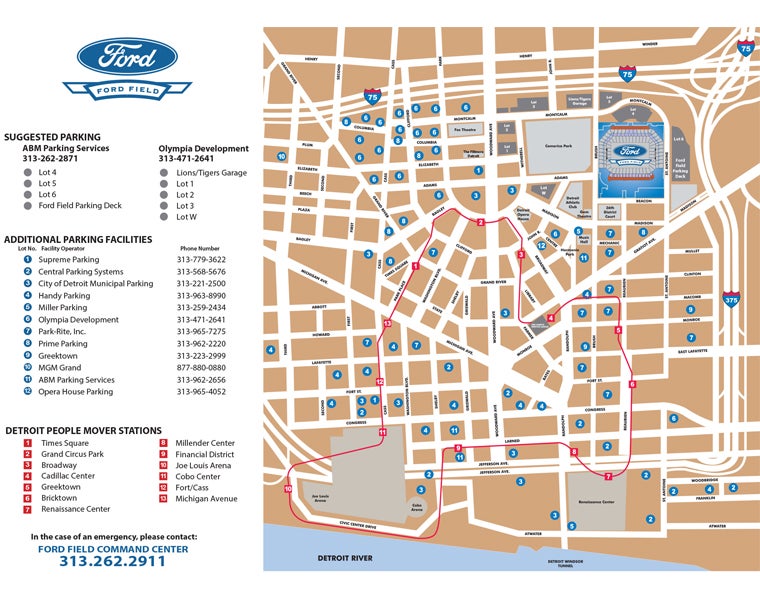 The Ford Field Parking Deck and Lots 4, 5 & 6 are managed by Ampco System Parking. Lots 1, 2, 3, W, and the Lions/Tigers Garage are the closest lots managed by Olympia Entertainment. There are numerous parking lots surrounding Ford Field that operate public parking. We have compiled a listing of preferred lot owners and contact numbers for your convenience, which may be found on the Ford Field Parking Map.
More Info
Accessible Parking

Open

Open

All Ford Field Parking Facilities are ADA compliant. The reserved disabled spaces are for use by guests that have the appropriate disabled permit and a state-issued license plate or placard. An additional disabled parking area will be available for game days only in Lot 4 (located just north of Ford Field, east of Brush and south of Montcalm). Enter this lot from Montcalm. This area is available for guests with disabilities on a first come, first serve basis.

Shuttles

Open

Open

The shuttle van and mini bus staging area is located on Adams Street, between Witherell and John R. Shuttles may drop off and pick up their guests in this area. This is strictly a staging area, not a parking area. Drop-offs can begin two hours before game time. Staging for pickups will begin at the start of the fourth quarter. Please contact area venues for their shuttle service availability.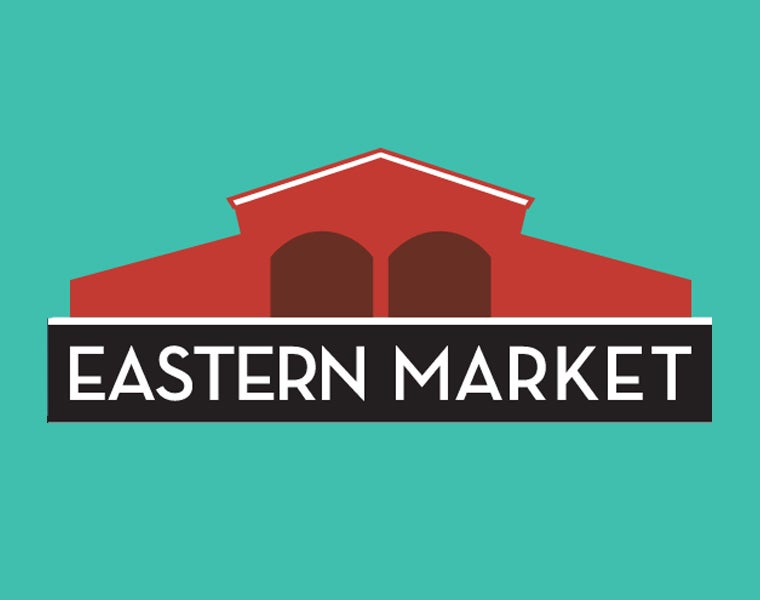 Eastern Market parking is available through the Eastern Market Corporation. Click here for details.
More Info